APOSTOLIC MINISTRY (AT201)
A THEOLOGY OF APOSTOLIC MINISTRY
This course will address the practical application of the modern day ministry of apostles. We will look at the theology of apostolic ministry, but the scope of the course will include how apostles are to relate to the local church, how apostles are developed, what authority they have, how they relate to others, what is their main focus, the different types of apostles, etc.
The New Apostolic Reformation is a move of God that is sweeping the earth today, and it is important that we understand it, for it is ushering a new era in church history.

COURSE OBJECTIVES
► Learn about the New Apostolic Reformation that is sweeping the world and changing the way many are doing ministry.

► Learn the role and function of the apostle in modern day ministry.
► Guidance for those who want to apply apostolic ministry in their present ministry.
► Provide insight on the main role of the apostle in ministry.
► Learn how the apostle is developed for ministry and what qualifies someone as an apostle.
► Learn of the common misconceptions about apostles.
► Understand why the Body of Christ has, for the most part, been ineffective in the Great Commission.
► Learn of networking as God's plan to win cities, states, and nations.
COURSE ACADEMICS
This course is worth four quarter units of credit in the degree programs of Embassy College.
Your Instructor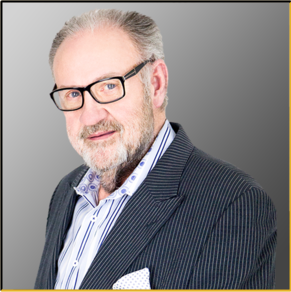 Dr. John P. Kelly is distinguished as an anointed master builder and master strategist by ministry and business leaders throughout the world. His years of experience as an educator, bridge builder, businessman, athlete, and minister prepared him to train and inspire hundreds of thousands of people to achieve their destiny.
He is the Founder and International Convening Apostle for International Coalition of Apostolic Leaders (ICAL), Chairman of the Board for Lead Global 360, and the Founder and President of John P. Kelly Ministries, Inc. His books and seminars address the strategies and actions needed to advance the Kingdom of God.
Dr. Kelly, his wife and family reside in Texas.
Course Curriculum
COURSE MATERIALS
Available in days
days after you enroll
COURSE FINAL EXAMINATION
Available in days
days after you enroll