RESOLVING CONFLICT GOD'S WAY (PT711)
A BIBLICAL FOUNDATION FOR CONFLICT MANAGEMENT
COURSE DESCRIPTION
It is the goal of this course to equip Christians to handle conflict in a constructive rather than destructive manner. This course will attempt to lay a Biblical foundation for conflict management along with giving the skills necessary to accomplish that management. Conflict is unavoidable; however, we often avoid handling the conflict due to fear, lack of skill, and a lack of understanding of the Word of God. It is the hope of this author that the course will alleviate the fear, give the skills and help each person see the mandate of scripture to manage conflict.
COURSE OBJECTIVES
The student will be able to:
► Understand how people respond to conflict.
► Show how anger is a choice.
► Demonstrate that prayer is essential for resolving conflict.
► Understand when overlooking an offense is better than exercising your rights.
► Demonstrate that conflict is often found within ourselves.
► Evaluate sermons for overall effectiveness, listenability, authoritativeness, and cohesiveness.
► Explain that when we confront we must do so in a manner that edifies all people.
► Know when to bring others into the reconciliation process.
► Show that when dealing with difficult people, kindness is our most powerful weapon.
COURSE ACADEMICS
This course is worth four quarter units of credit in the degree programs of Embassy College.
Your Instructor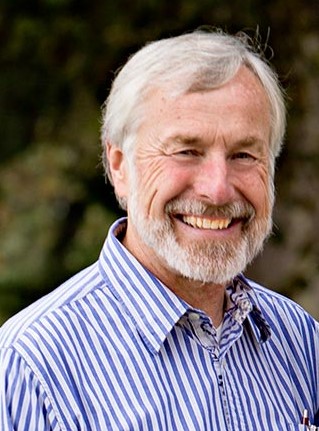 Dr. Bill Graybill is the senior pastor of Abundant Life Center in Jefferson, Oregon. His ministry background is in the local church having served the Abundant Life Center as pastor since 1978. He has a B.A. in Bible from Central Bible College, an M.A. in Christian Education from the Assemblies of God Theological Seminary and a D.Min. specializing in leadership and conflict management from the Northwest Graduate School of the Ministry. In his spare time he rock climbs and rides a Honda Shadow.
Course Curriculum
COURSE MATERIALS
Available in days
days after you enroll
COURSE FINAL EXAMINATION
Available in days
days after you enroll