GENESIS AND THE GRACE OF GOD (OT650)
A REVELATION OF GOD'S GRACE FROM THE BEGINNING
COURSE DESCRIPTION
This is a study of a book of the Bible which lays the foundation for all Scripture and for the great doctrines of the Bible. This course studies the beginning of the universe, man, the Sabbath, marriage, sin, sacrifice and salvation, the family, civilization, government nations, and Israel. Physical geography and biblical archeology will also be focused on, as they provide insight and understanding to the flow of the biblical narrative.
COURSE OBJECTIVES
This course aims to:
► Answer the question: "Why did God wait so long after the time of Adam to send his son?"
► Answer the question: "Why do bad things happen to good people?"
► Answer the question: "Is evolution true?"
► Discuss the gap theory.
► Discuss the relevance of the word "day" t the creation narrative.
► Enable the student to clearly see the gracious hand of God at work in the lives of Abraham, Isaac, and Jacob.
► Provide a biblical foundation to understanding the rest of Scripture.
COURSE ACADEMICS
This course is worth four quarter units of credit in the degree programs of Embassy College.
Your Instructor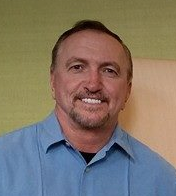 Dr. Charles Gaulden is a full professor at Southeastern University in Lakeland, Florida. He holds a D.Min. degree from Lutheran Theological Southern Seminary. He has holds graduate degrees from Columbia Theological Seminary, Erskine Theological Seminary and Chandler School of Theology.

Among the many respected positions Dr. Gaulden has held are Pastor; Missions Board President; Student Ministries President, Christian Education Director of the Assemblies of God in South Carolina and Academic Dean for Southeastern University in Lakeland, Florida.
Course Curriculum
COURSE MATERIALS
Available in days
days after you enroll
COURSE FINAL EXAMINATION
Available in days
days after you enroll