SUCCESS IN THE MARKETPLACE (AT404, MT401)
SEVEN PRINCIPLES FOR SUCCESS IN THE MARKETPLACE
COURSE DESCRIPTION
This course provides vital and foundational biblical principles to enable success in the marketplace God's way. With the understanding that the marketplace is not only our place of work, but also the primary arena in life where we have an opportunity to bring God's transforming power and light into society, this class focuses on practical biblical wisdom to bring both personal success in work and also kingdom impact to the world.
COURSE OBJECTIVES
► The student will gain an appreciation of the importance and strategic role he or she plays in bringing God's transforming power through these principles into the marketplace.

► The student will understand the vital need for a clear vision and a well-executed plan to bring desired results.
► The student will learn the high value that the Scripture places on work and workmanship.
► The student will learn how to apply the principles of stewardship and servant leadership in a practical way in the marketplace.
► The student will learn how to conduct himself or herself in the workplace according to biblical values and ethics.
► Being shown that God desires to speak and that he or she as a believer can hear his voice in all areas of our lives, the student will come to understand the vital need to hear God for success in the marketplace.
► The student will experience that when these principles are applied they bring transformation.
COURSE ACADEMICS
This course is worth four quarter units of credit in the degree programs of Embassy College.
Your Instructor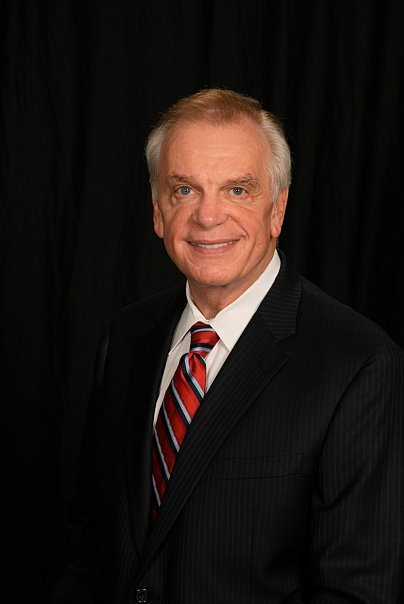 Dr. W. Paul "Buddy" Crum, Jr. is a visionary leader and author. The author brings to the public a combination of education, empirical knowledge and experience in both the disciplines of business and as church leader. Dr. Crum enjoyed a successful career as a corporate executive, entrepreneur, and organization consultant. As president of the Charter Capital Corporation, he was responsible for acquiring and managing a real estate portfolio valued at that time of over $100 million.
Dr. Crum is the co-founder of Life Center Family Church and Director of Life Center Ministries, Inc., located in Dunwoody, Georgia. Along with his wife, Dr. Mary Crum, he helps church and business leaders discover their gifts of the Spirit and destiny callings through individual consultations, workshops and conferences. The Life Center has trained over 20,000 people directly and over 100,000 through training the trainers.
Course Curriculum
COURSE MATERIALS
Available in days
days after you enroll
COURSE FINAL EXAMINATION
Available in days
days after you enroll