INTRODUCTION TO THEOLOGY (BT108)
THE NATURE, ESSENCE, AND CHARACTER OF GOD
COURSE DESCRIPTION
Theology: The Nature, Essence, and Character of God will explore the Christian doctrine of God. Emphasis will be placed on an apology for God's existence, the Biblical description of His nature and divine essence. The Divine Trinity will be discussed as well as the Biblical names of God and the unique works of God as outlined for us in Holy Scripture.
COURSE OBJECTIVES
► To lead students to understand the importance of the pursuit of the knowledge of God.
► To bring students to a Biblical understanding of the nature, essence, and character of God.
► To inspire awe and worship of God in the hearts of students.
COURSE ACADEMICS
This course is worth four quarter units of credit in the degree programs of Embassy College.
Your Instructor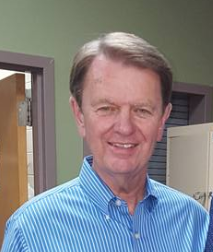 Dr. Chapman received his B.A. (summa cum laude) in Biblical Education from Lee University in Cleveland, Tennessee and his Th.M. in Pastoral Studies from Luther Rice Seminary in Lithonia, Georgia. His doctoral studies were at Faith Evangelical Lutheran Seminary in Tacoma, Washington and North American Biblical Seminary in Buffalo, New York where he earned the Doctor of Ministry degree.
Dr. Chapman is an ordained minister with the Church of God (Cleveland, Tennessee). He is a frequent speaker at church conferences, seminars and serves on the faculty of Lee University. Articles by Dr. Chapman have appeared in a variety of Christian and professional perodicals. Dr. Mike and his wife, Trudy live in Chattanooga, Tennessee.
Course Curriculum
COURSE MATERIALS
Available in days
days after you enroll
COURSE FINAL EXAMINATION
Available in days
days after you enroll