WORLD RELIGIONS AND CHRISTIAN PERSPECTIVE (BT101)
UNDERSTANDING THE TIMES WE LIVE IN
COURSE DESCRIPTION
This course is designed to provide an overview of the primary religions and philosophies shaping our world and to evaluate them from a Christian perspective. Specific reference is made to these non-Christian religions as they are illustrated in film and contemporary literature. An apologetic approach to each religion and philosophy is also provided.
COURSE OBJECTIVES
Upon completion of this course, the student will:
► Identify the essential ideas, terminology and literature of the world's great religions.
► Explain the influence of the world's major religions upon modern culture.
► Articulate a basic Christian apologetic for each major world religion.
► Explain those aspects of modern Christianity which allow most Christians to fall easy prey to non-Christian religions.
► Identify the primary reference materials and organizations that examine world religions from a Christian perspective.
COURSE ACADEMICS
This course is worth four quarter units of credit in the degree programs of Embassy College.
Your Instructor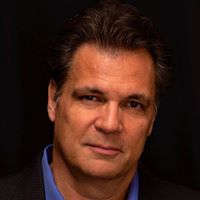 Dr. Stephen Mansfield is a well-respected historian, a New York Times best-selling author and a popular speaker who coaches leaders worldwide. Stephen is one the nation's most sought after commentators and lecturers on matters of faith, politics, and American culture. He has founded Mansfield Group to answer the pressing needs of leading organizations for education that explains the times and the trends that define the future.
In 2002, Stephen left the pastorate to write and lecture full-time while continuing to exert influence on the American political scene. It was during this time that he wrote The Faith of George W. Bush, which spent many weeks on the New York Times bestseller list and has been credited with profoundly shaping public discourse on religion in America. Stephen is also a pastor, teacher, and author of numerous history articles.
Course Curriculum
COURSE MATERIALS
Available in days
days after you enroll
COURSE FINAL EXAMINATION
Available in days
days after you enroll