INTRO TO BIBLICAL COUNSELING (CC301)
BIBLICAL PRINCIPLES OF HUMAN PERSONALITY
COURSE DESCRIPTION
Introduction to Biblical Counseling is a course that will examine the biblical principles of human personality and how personal change occurs. Special focus will be placed on the church as God's healing institution, the unique features of Christian counseling, and the development of a biblical approach to counseling.
COURSE OBJECTIVES
► To give students a biblical understanding of human nature, a biblical picture of how emotional/behavioral problems develop, and a biblical strategy for change.
► To provide students a framework in which the local church can be seen as a healing agent in society.
► To motivate students to seek to further prepare themselves as helpers and counselors in the Body of Christ.
COURSE ACADEMICS
This course is worth four quarter units of credit in the degree programs of Embassy College.
Your Instructor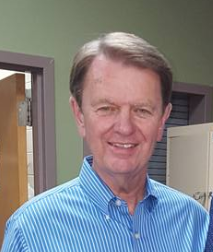 Dr. Chapman received his B.A. (summa cum laude) in Biblical Education from Lee University in Cleveland, Tennessee and his Th.M. in Pastoral Studies from Luther Rice Seminary in Lithonia, Georgia. His doctoral studies were at Faith Evangelical Lutheran Seminary in Tacoma, Washington and North American Biblical Seminary in Buffalo, New York where he earned the Doctor of Ministry degree.
Dr. Chapman is an ordained minister with the Church of God (Cleveland, Tennessee). He is a frequent speaker at church conferences, seminars and serves on the faculty of Lee University. Articles by Dr. Chapman have appeared in a variety of Christian and professional perodicals. Dr. Mike and his wife, Trudy live in Chattanooga, Tennessee.
Course Curriculum
COURSE MATERIALS
Available in days
days after you enroll
COURSE FINAL EXAMINATION
Available in days
days after you enroll